Fixes
eBay changes – there were some problems, particularly when your searches contained Show items 'Located in' or 'Available to'  'Any Country'.
New features
Specify condition in your search : New, Used or Unspecified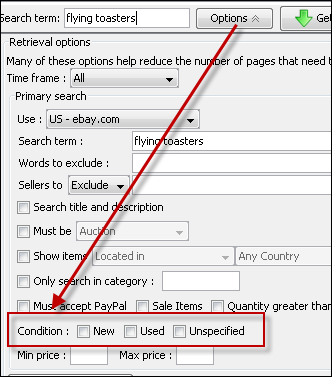 Note that you can select multiple conditions. So, for example, you can select both Used and Unspecified.
I hope you enjoy these new features!
Nev