Hi all,
It's time for a fresh release! Here's what's in it (and some notes about 2.6.1 because I didn't blog about it).
Fixes for eBay changes
'New Today' searches weren't working properly
'Preferred Location' searches (eg European Union) likewise
Items with price ranges (ebay UK only?) weren't handled well. I've made AuctionSieve display the lowest value.
From 2.6.1, fixes for some searches retrieving only 50 results, time frames not working and blank watchlist columns
New features
Export and Import!
For those who use AuctionSieve in multiple locations eg work and home, you'll find this handy. Simply select File->Export as shown: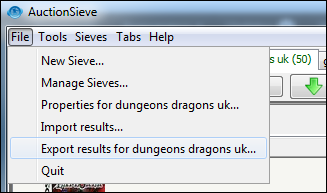 Then enter a file name, perhaps saving the results on a USB drive to take between home and work: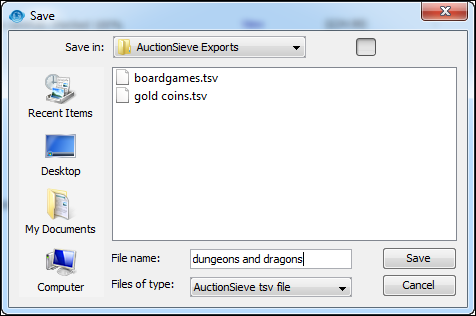 Select File->Import to load the results on another computer
New search option 'Best Offer'
Only retrieves items where you can make an offer.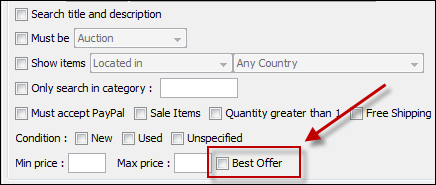 New Shortcut keystrokes
For convenience, I've added new shortcuts (these use the command-key on a Mac):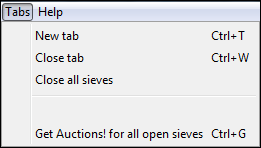 Note also that you can middle-click on a tab to close it.
Latest News and Click-able links
Lastly, to keep you informed on eBay issues and other news, I've created a Latest News feature you'll see next time you run AuctionSieve.
In addition, all links in dialog boxes are now click-able.
I hope you enjoy all these new features!
Nev