A quick note on updates.
If you're running AuctionSieve on Windows 7 or Windows Vista, when you try to download an update you may get an error that looks like this: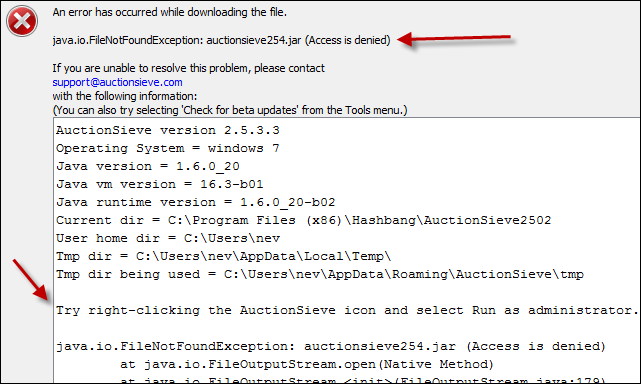 This is a permissions problem.
You need to run AuctionSieve as an Administrator so the update can be downloaded and applied.
Simply right-click on the AuctionSieve icon and select Run as administrator, as shown here:

You'll now be able to download the update.
After that's done, just run AuctionSieve as per usual.